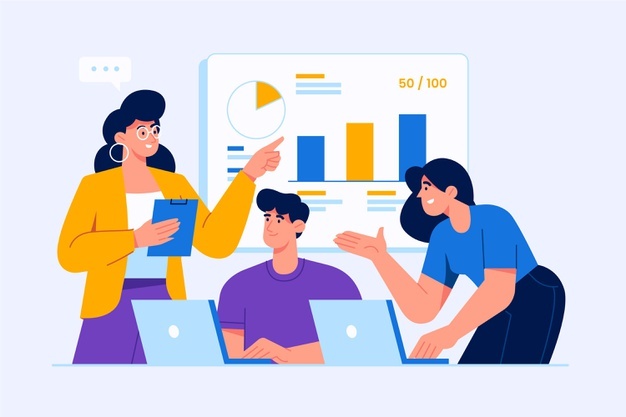 MBA schools in Germany is designed to provide students with diverse skills and valuable knowledge in business and management. As a result, MBA graduates have high employability.
With a plethora of employment alternatives since management and business-making techniques are crucial for any organization.
An MBA in Germany will provide you with in-depth knowledge of many key aspects of doing business and managing a corporation.
Furthermore, MBA programmes in Germany are highly research-oriented study programmes. So you'll be exposed to a variety of real-life scenarios.
Where your critical thinking and decision-making abilities will grow. Consequently, you'll become an employable graduate.
To start with, top universities abroad are more recognized and acknowledged globally. Your master's degree alone will present a sense of excellence.
Major countries like the USA, Canada, UK, Germany, Australia, etc., excel in academics. Along with academics, they offer subsidiary services that go a long way.
For example, if you choose to do an MBA from the USA, the b schools there will provide you a significant network to browse for a career.
Why MBA in Germany? 
The length of your MBA schools in Germany varies depending on the university. Full-time MBA and Executive MBA programmes in Germany typically run between 12 and 24 months. However, some courses grant a 15-month, 18-month, or 20-month exemption.
It should be noted that several colleges in Germany. These schools provide flexible MBA programmes in terms of time. Thus allowing you to pick between multiple types of courses.
One significant difference that distinguishes German institutions. From the top US or Canadian universities is the smaller class size.
Smaller class size in the MBA fosters a close-knit environment where you may connect with your peers more closely. Furthermore, the faculty may devote more attention to your development requirements.
When comparing the top five business schools in other countries. Thus, the MBA tuition fee in Canada and the United Kingdom is one-and-a-half times that of Germany. It is two-and-a-half times that of the United States.
One of the key reasons international students study for an MBA in Germany is the opportunity to work. Moreover, in other EU nations, which provides them with additional career prospects.
Germany is the second-easiest country in which to obtain a work visa after graduation. In Germany, after completing an MBA, you have an additional 18 months to locate work. Once you've found work, you'll be able to apply for an EU blue card.
The EU blue card provides non-EU people with professional expertise. An employment contract in the country with a minimum income of around $67,000 per year with a residence and work visa. EU blue card is valid for a maximum of four years.
10 budget-friendly universities for MBA in Germany 
Technical University of Munich 
It comes under one of the top universities in Germany. It offers many MBA courses with various specializations. The Executive MBA (EMBA) programme provides individuals with practical experience with evidence-based general management knowledge focusing on personal growth and leadership. The Program fee is 147.00 €. 
Kiel Institution, founded in 1665, is an open research university. In addition, the institution is the country's second-largest.
Since 2006, it has been a German Universities Excellence Initiative member. It offers a Master of Science in Business Administration.
One of Germany's oldest universities, Tuebingen, is known worldwide for its research-oriented learning system. Tuebingen, located on the Neckar River, is home to a historic university.
Its research-based education and multidisciplinary cooperation are unparalleled. As a result, this university has established itself as a world-class institution. Where experts and well-known scientists share their experiences with young minds hungry to learn. In addition, it offers a Master of Business Administration.
Humboldt University of Berlin
The Humboldt University in Berlin is an amalgamation of lifestyles and civilizations. Consequently, the institution has the knowledge and ability.
Therefore, to provide exceptional education in various subjects encompassing the natural sciences, arts, and humanities. Humboldt University has nearly 30,000 students enrolled in multiple local and foreign degree programmes. 
University of Hamburg is the biggest training and research institution in northern Germany, and as such, it provides a diverse choice of courses to its students, in addition to great research.
The University of Hamburg has produced some of the world's top scholars over the years. It offers EMBA, corporate management MBA.
Conclusion
With your academics, universities abroad are also known for their side projects and occasional visits. You can win grants for research or a donation to your startup idea in events and gatherings.
Job fairs are designed to get you to network with a wide range. Top universities abroad also partnered up with multiple other universities in foreign countries. 
Author Bio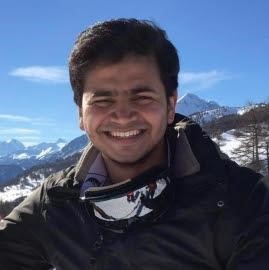 Abhyank Srinet is a passionate digital entrepreneur who holds a Masters in Management degree from ESCP Europe. He started his first company while he was still studying at ESCP, and managed to scale it up by 400% in just 2 years. 
Being a B-School Alumni, he recognized the need for a one-stop solution. For B-School to get in touch with schools and get their application queries resolved.
This prompted him to create MiM-Essay, a one-of-a-kind portal. With cutting-edge profile evaluation and school selection algorithms, along with several avenues to stay informed about the latest B-School Updates.