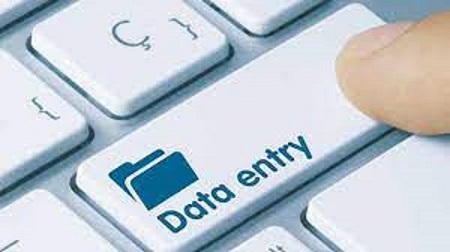 Data entry is always a time-consuming and potentially challenging task in any organization. Data entry is a process of digitizing the data in a secure and manageable format to access easily from anywhere and when needed. To maintain its authenticity and to save time, many businesses outsource their data entry work to the agencies providing Data Entry Services. Which helps them in maintaining data and saving time and money for their organization. Considered a viable option for organizations to outsource their work to manage other important business activities in time. It eliminates the need of hiring extra people for data entry and allows you to achieve organizational goals efficiently.
Top Benefits of Outsourcing Data Entry Services:
Here we will discuss the core benefits we get when we outsource our work;
Time-Saving:
Outsourcing your work can benefit you in several ways. Outsourcing your data entry work can save a lot of time in which you can accomplish other tasks efficiently. You can assign another important task to your valuable employees according to their core competencies.
Cost-efficient:
By outsourcing the data entry tasks, you can save your cost too. Hiring employees especially for a certain task cost you more rather than outsourcing that task to an agency. You can pay them to complete your task and in return, they surely will provide you with the best results.
Faster Turnaround Time:
When a task is assigned to an employee, there are more chances of delays and errors in their work. To avoid those errors and to get your work done on time you outsource your work. When the data entry process is outsourced while doing the agreement both parties can decide the time for completion of the task with mutual understanding. So, the business has nothing to worry about because they know that agency will provide their work on agreed-upon time.
Versatility and Scalability:
Consider you are doing an in-house process and suddenly a surge in your work hits you and you need the help of more people. So, hiring new employees and training them will be a costly and time-consuming task. Instead of doing that you can just ask your outsourcing provider and assign them your new tasks. Which shows great versatility and scalability in the process.
Accuracy and Consistency:
The data entry process demands consistency and accuracy, which can be very difficult to maintain for employees or organizations in a long-term process. To maintain precision and accuracy in work outsourcing your work can be a great benefit.
Data Security:
Due to the privacy policies of the companies accepting data processing work, ensures the security of your data. They keep your data secure and save because of their security infrastructure to restrict any potential data breaches or malware activities. By outsourcing your work to an agency with adequate data security infrastructure and best security practices, you can be more confident about the integrity of your data.
Data is an important part of a company, so it has to be safe and secure in order to preserve the privacy of customers and the company.