We have curated a list of the best Windows Mini PC in 2022 for you. Read to find out what the best mini PCs like ARM mini PCs, powerful mini PCs for gaming, business mini PCs, best budget mini PCs, etc. have in store for you! While it is true that desktop PC are more powerful than laptops or mini PCs, the trend is changing now. Despite lacking the power of regular desktop PCs, mini desktop PCs have held their own in the market for a number of reasons. 
Most people prefer to trade the tower size of regular PC for the portability of mini PCs. They are small and lightweight, easy to carry around, and some offer almost the same performance as desktop PCs. Mini PCs come in all shapes and sizes: Windows mini PCs, gaming mini PCs, budget mini PCs, ARM mini PCs, etc. So, if you go on the pricier end, you can find devices like Intel NUC 11 Extreme Kit (Beast Canyon) which packs tons of power and provides a high-end gaming experience.
With a variety of available in the market, finding the right one for yourself can be a daunting task. This is why we have curated a list of the best Windows mini PCs in 2022 based on various factors such as performance and portability, while also covering some interesting options like ARM-powered Windows mini PCs.
List of Best Windows Mini PC in 2022
Beelink GTR-7
Beelink GTR-7 is one of the best overall mini PCs delivering a lot of functionality for its price. Its simple, minimalist design and compact but sturdy chassis are some of its best features. This Windows 10 mini PC features pre-installed Windows 10 and is ready to go straight out of the box. Outfitted with an AMD Ryzen 7 3750H CPU, 16GB RAM, and 512GB NVMe SSD, Beelink GTR7 offers decent performance and snappy productivity and makes for a perfect workstation. You can even enjoy casual gaming on this model. Add quadruple display into the deal for just $647 and we are sold!

For more information on specifications, check out Beelink GTR-7 here. 
Lenovo ThinkCenter M70q Tiny Gen2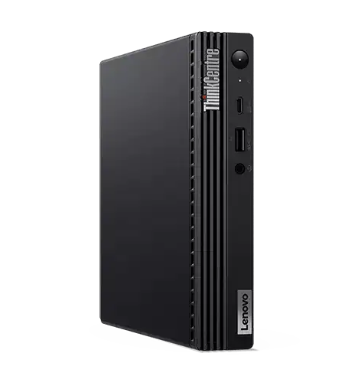 Who doesn't like a quiet mini PC? Most people choose fanless mini PCs for the same reason. However, with Lenovo ThinkCenter, you have a mini computer that is tiny with a quiet fan system. This business PC is a powerhouse and is suitable for demanding tasks like video editing and gaming. It is easily upgradeable and has various configurable storage options as well. The security features of this mini desktop PC make it stand out. Equipped with Lenovo's ThinkShield security solutions, it prevents unauthorized access to your files and secures passwords as well. All in all, Lenovo ThinkCenter M70q is one of the best mini PCs for business. 
Dot 1 Mini PC
If you are excited about Windows on ARM, now is the time to hop on the trend and see what the hype is all about. Apcsilmic launched Dot 1 Mini PCs in February, and called it the "first-ever ARM-based Windows Mini PC". While Dot 1 is not a powerful mini PC, it presents a perfect balance between price and performance. Its uber-compact, palm-sized design, and plenty of ports definitely make it a good choice for daily use. Moreover, the reviews so far have quoted smooth performance of Windows on ARM which is a welcoming step. It also features 4G Network support in its top-of-the-range model for just $309. All features considered, Dot 1 Mini PC is a steal at this price and is the best mini PC for daily use. 
ECS Liva Q3 Plus
At 2.9 x 2.9 x 2.1, ECS Liva Q3 Plus really lives up to the name "mini PC" and is the smallest mini computer we own and have seen. Its diminutive stature definitely takes the cake. Despite its petite size, it is outfitted with multiple ports and a cooling system as well to prevent overheating. One of the excellent features of this mini PC is its dual display support with 4K streaming. It also supports a micro SD slot for extending the storage. Moreover, it is very reasonably priced at $332. For more information, check out ECS Liva Q3 Plus here. 
Which Mini PC is Best for You?
You can find different mini PCs suited for daily use, business use, or gaming. The features and performance of the mini desktop PCs will determine if it is best for your specific needs. If you are looking for powerful mini PCs for gaming, we would recommend going for high-end mini PCs like Mac Mini and Intel NUC 11 Extreme Kit which pack power and performance but are pricey. 
If you are looking for a small pc for daily use such as a workstation or a media center, then we would recommend Dot 1 Mini PC or ECS Liva Q3 Plus. Not only do they offer great functionality but Dot 1 Mini PC is fanless and energy-efficient as well with a power consumption of just 5.2 Watts. It is one of the best options if you are in search of a durable, low-power mini PC.