SEO
How to create a corporate blog for your marketing strategy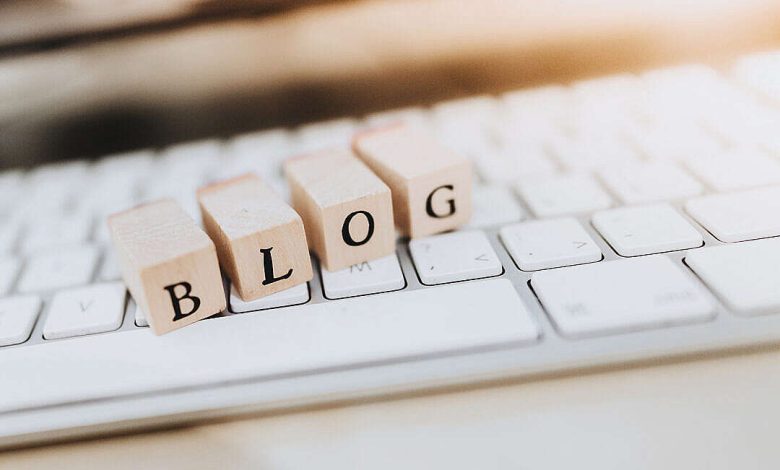 A corporate blog is a key to improving the SEO positioning of your website, increasing the visibility of your brand, or becoming a benchmark in your sector.
But how do you start your business blog? What must you take into account to be effective for your business? We will develop these and other points below so that you can create a profitable blog for your company.
What characteristics should a corporate blog have?
A corporate blog is a communication channel for companies made up of a set of articles that may be relevant to their target audience.
These blogs can be the center of the content marketing strategy of any company, organization, or institution.
But, what characteristics must this blog have to be useful for the corporation?
We are going to see some of the key points that you should take into account when including this new communication channel in your business:
It must be related to the niche of your company.

It should answer questions within your industry that are relevant to your target audience. In other words, each of the posts should shed light on a specific topic and position your company as an expert in the sector in which it operates.

The contents must be easily understood by your target audience. That is, you must adapt the language to your ideal client and, if necessary, stay away from technicalities to make it understandable.

Articles are usually signed by different authors, depending on their area of ​​expertise.

You must look for a professional result for your business blog. For this, it is vital that it is updated relatively frequently and that it is a professional with notions of copywriting, SEO, and content creator who is in charge of them.
As you can see, the center of your business blog is your buyer persona. Creating content with your ideal client in mind is vital to be successful with your blog.
Create your website and blog in less than 1 hour with GoDaddy's Website Builder.
What are the benefits of having a corporate blog?
Why having a blog within your marketing strategy can be beneficial for your company?
These are some of the advantages of having a corporate blog:
Improve the SEO positioning of your website. And, therefore, it can help you to attract new customers and have more sales opportunities.

Increase the visibility of your business, enhancing the image of your brand.

It can be the center of your content marketing strategy.

It is a perfect channel to become a benchmark in your sector and humanize your brand.

It allows generating conversation around the brand, being a very useful tool to obtain first-hand information from the company's audience.

It is a key tool to grow your business database thanks to lead nurturing strategies.

Thanks to guest blogging, you can publish as a specialist in other blogs in the sector and work on the link-building strategy of your website.
However, it also has several disadvantages associated with it. Among them, you should know that:
The results of your work will not be immediate, but you can see them in the long term. Therefore, if you want to increase your sales in the short term, maybe you should opt for other marketing strategies.

Maintaining a blog requires time and resources. Evaluate if you can manage the blog internally or if, on the contrary, you need to subcontract the content generation services to another company.

In case of not working correctly the blog strategy, it can be detrimental to the image of the company.
Hire your managed WordPress hosting plan perfectly adapted to the needs of your professional website
How to create your business blog step by step
As you can see, a corporate blog is a very good communication channel for your business. Now, let's see how to create it from scratch.
To do this, you must follow these four steps:
Develop a strategy for your blog.

Define the content and visual identity.

Create an editorial calendar.

Determine the content dissemination strategy.

Measure and analyze the results of the corporate blog.
We are going to take a closer look at each of these phases.
Develop a strategy for your blog
The first step will be to develop a strategy for your blog and draw up an action plan. And, of course, that this strategy is aligned with the objectives of the company.
To do this, you must answer the following questions:
What are the objectives of the corporate blog? What do you want to achieve with this new communication channel? For example, increase traffic to your website, improve SEO positioning, develop a branding strategy, and so on.

How are you going to do it? That is, to draw up an action plan to achieve it.
Taking these points into account, you must define KPIs that allow you to measure the performance of this new channel.
In addition, when drawing up an action plan, you should also be aware of the resources that the company has. And, thus, answer these two questions:
Determine the frequency of blog posting. How many times a week or a month do you want your business blog to be updated?

Define the roles of the people who will be in charge of the content. Can the blog be managed internally, or should it be outsourced to another company or freelance professional?
Given all this information, the time has come to get into flour.
Define content and visual identity
A corporate blog must breathe the essence of the company and improve its positioning in the market.
For this reason, it is vital to work on achieving a good user experience. And, of course, respect and print the visual identity of the brand on it. To do this, you must define:
What colors should the blog have?

The type of graphic resources will be used. That is your own or stock photos, graphic resources, infographics, etc.

The tone and language to be used.
Once we are clear about the style, it is time to start defining what content should have a place on the blog. And, at this point, one of the most frequent mistakes is praising the achievements of the company itself instead of targeting the ideal client of the same.
Be clear: the best way to attract more people with your blog is to focus on their needs and interests.
With this in mind, you must:
Make a list of the different topics that you want to deal with within your niche.

Create the categories of your blog and the necessary author profiles.

Carry out keyword analysis for each of the topics and assess which keywords are relevant to your business.
Create an editorial calendar
The editorial calendar is a simple document to create but, in turn, it is vital to establish different responsibilities and maintain the frequency of blog publication.
Therefore, you must create an editorial calendar that includes the following fields:
Contents to be developed.

Keyword for which you want to position in each article.

Search volume for said keyword.

Author of each post.

Necessary resources – photos, infographics, etc. – and who should be in charge of developing them.

Publication date.
Updating it and committing to deadlines are vital for the smooth running of this format.
Determine the content dissemination strategy.
On many occasions, we think that posting on the blog is enough. If the article is correctly positioned for a search term, you can get positive results for your business.
However, you must bear in mind that SEO positioning takes time to give results. It is not immediate.
Therefore, there are different actions you can take to increase the reach of your content.
For example:
Through the business newsletter. What content do you think fits into your email marketing strategy?

Through social networks, both organically and thanks to advertising campaigns. In this case, you must define on which platform you think your content has the best place -Facebook, LinkedIn, Twitter, etc.- and the objectives of each campaign.

In SEM campaigns. And, depending on the user's search intention, perhaps launching a Google Ads campaign for certain keywords can help you improve the results of your business in the short term.
Measure and analyze the results of the corporate blog
Web analytics is also key to measuring the results that the company's blog is having. Thanks to free tools like Google Analytics you can analyze these results perfectly.
To do this, remember:
Review the KPIs established in the beginning and analyze what the results are being.

Verify which content is performing the best in terms of traffic and ROI.

Which are not getting the desired results.
Updating the content periodically, knowing your client better, and establishing improvements in your strategy for the future is key to having good results with the corporate blog.
Tricks to succeed with your corporate blog
Here are a few tips that can help you capture the attention of your audience and increase the time spent on the page:
Use storytelling to humanize your brand and connect with your audience.

Use the inverted pyramid structure to capture the attention of users and increase the time spent on the page.

A blog is not only made up of text. You can enrich your content with other formats such as videos, infographics, or podcasts.

Activate comments on your blog to create a two-way conversation with readers. Establishing conversations with the audience is vital to retain them.

Blogs are a perfect channel to educate your audience. Put aside promotional texts and provide valuable content aimed at your ideal client. In addition, the company can obtain tremendously valuable information thanks to social listening.

Guest blogging can be a good option to increase traffic to your blog. Choose the best authors and take advantage of the audience of said profile to make yourself known.
Remember that you should not apply any tip without first analyzing if it fits within your identity as a brand and your strategy as a company.